Not Police. Not Hospital. Then Who?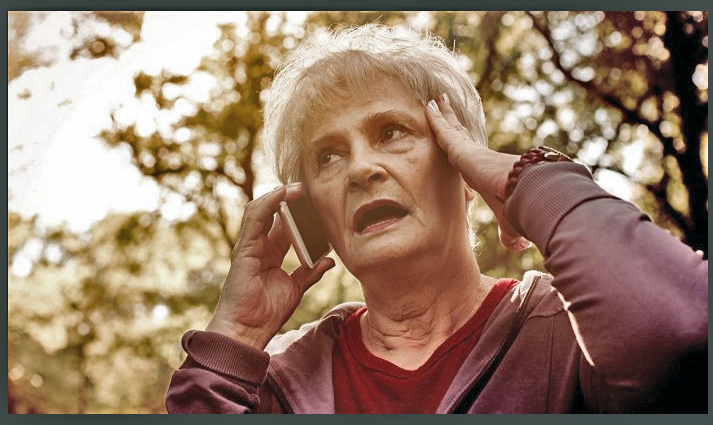 I have a friend who called recently, asking me to come over immediately! Her husband is living with the early stages of dementia and his day had been a rough one. He skipped a meal, didn't take all his meds and became aggressive with his wife.
They are lovely people. We've been friends for over thirty years. She is suddenly, now the caregiver and he is becoming more petulant and unlike his former, generous self with each passing week. He had threatened to hit her. He moved towards her while shouting about the coffee she had apparently made too strong for his tastes. She dodged, grabbed her phone and keys and stepped out to call. She has called the police twice before, several months ago.
The police had taken him to the hospital. He was checked over and held there for some time. In the evening they called her and said she had to come pick him up to bring him home again. She refused claiming that it would put her at risk again and now he would be even more angry because she had reported his aggression. Eventually, with a retired nurse friend along for support, she drove to town and picked him up.
This scenario is on repeat all over the country. Threatened aggression is a crime. The sometimes lucid, sometimes confused patient is acting out of frustration and is certainly not a criminal. He is sick. The police can diffuse a situation. So can a neighbor. The hospital deals with physical symptoms. The mental health people schedule a little more respite coverage so that my caregiver friend can leave the house twice per week for four hours.
At some point, her husband will trigger the next level of care. It will be a fall with broken bones. It will be a successful, physical attack on his wife. It will be a getting-lost-wander outside in the winter without adequate clothing on. It will be suicide, attempted or successful.
Until then, my friend is the de facto primary caregiver after 60 years of lovely married life, using her instincts, neighbors, friends and those agencies that respond to an emergency 911 call. Her personal life is, for the time being, essentially over. She has anxiety related health issues showing up, lives in fear of her life's partner and desperately tries not to 'rock the boat' and 'set him off'. Sometimes she's afraid to sleep. The hospital had said, come get your husband. He can't stay here, there's nothing wrong with him that we can treat here.