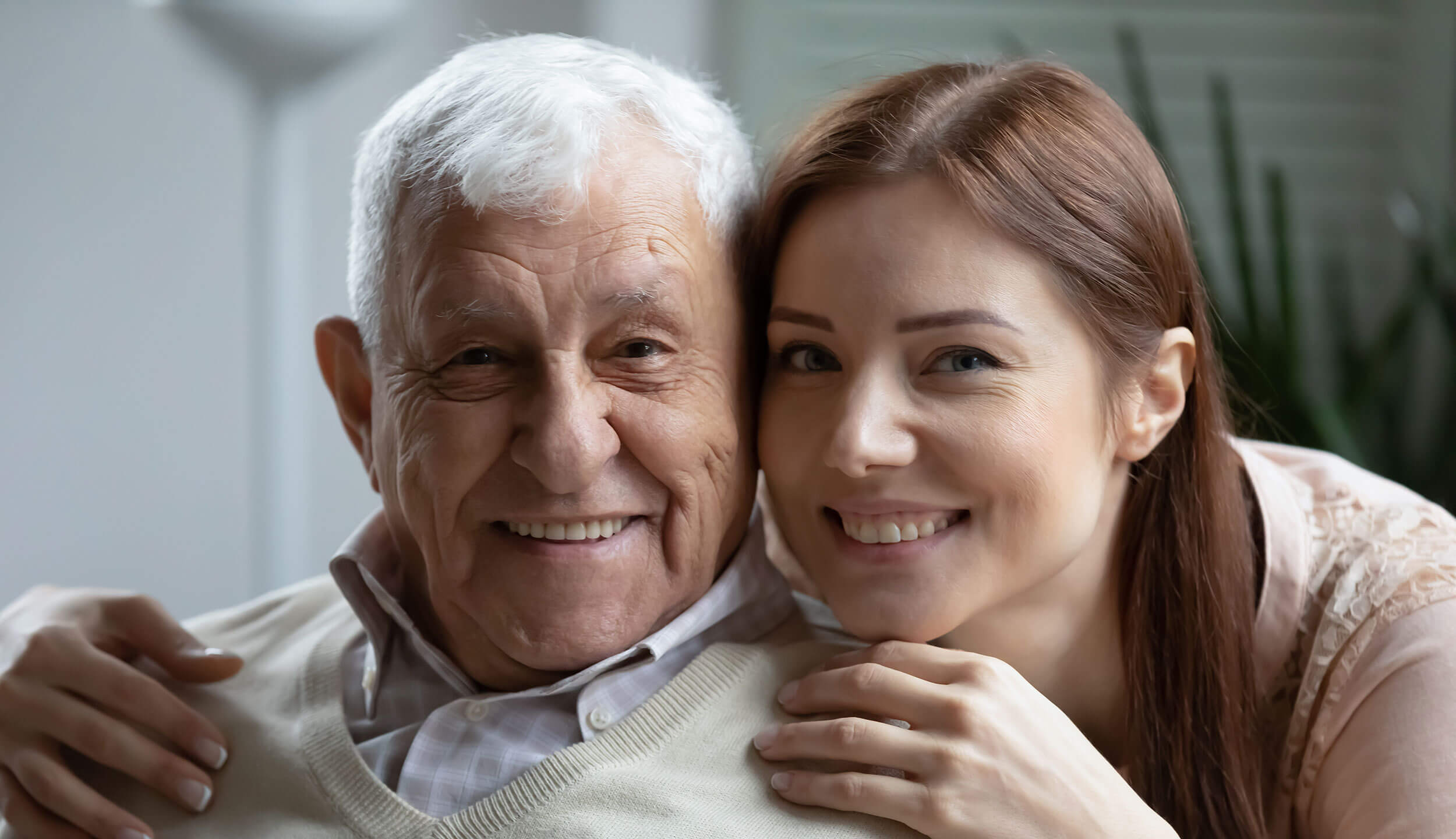 Resources
Senior Care Glossary
What do all these terms mean?
Activities of Daily Living (ADLs) – Everyday activities that people normally can do without help. These include dressing, eating, bathing, toileting, transferring and continence. Healthcare providers use the ability of a person to complete these tasks as criteria for determining the level of care one needs. More Here!
Adult Day Care – These programs designed to care for adults with physical or cognitive impairments. Usually, but not always, the programs are designed for seniors who for physical or cognitive reasons are not safe to leave home alone. These programs are often provided within existing assisted living communities or senior centers. Typically, these services are provided during normal business hours.
Advance Directive for Health Care – A document that says how you want medical decisions to be made if you lose the ability to make health care decisions for yourself. These documents can be different in each province.
Alzheimer's Disease – A progressive, degenerative form of dementia that affects brain functions, causing loss of short-term memory, the ability to reason, the ability to care for oneself and deterioration of language skills. More information
Assisted Living Facility (ALF) – A residential living arrangement that provides meals, housekeeping, transportation, personal care and services for people who need assistance with their ADLs. These facilities can range in size from small group homes to large communities. The levels of care vary for each community.
Case Manager or Care Manager – A health care professional, most often a social worker or nurse, who arranges and coordinates services particularly during transitions from hospitals and rehab facilities.  The Care Manager usually coordinates the discharge process and lines up services during the discharge process.
Care Plan – A comprehensive program that entails all of the care needs of a senior. Personal needs such as help at home, home health, physical therapy, occupational therapy, even home safety evaluations.
Certified Nursing Assistant (CNA) – CNAs are trained and certified to help nurses by providing non-medical assistance to patients, such as help with eating, bathing, and dressing.
Cognitive Impairment – Deterioration of intellectual ability, including such things as short-term or long-term memory loss, confusion, disorientation regarding people, places or time.
Companion Care – Paid services which provide assistance to individuals who usually are still living independently. Companion care relieves some isolation, but they can also provide assistance with driving, meal preparation, medication management and reminders, light cleaning, and some ADLs.
Conservator – Someone appointed by a court to assume responsibility for someone of any age who is not capable of managing their affairs, including financial affairs.
Continence – The ability of a person to maintain control of bowel and bladder function.
Continuing Care Retirement Community (CCRC) – A retirement community that offers a broad range of care levels. Seniors can live very independently and as they require more assistance, they can move from one setting to another within the community that provides more care as they need it. These types of communities usually provide independent apartments, assisted living areas as well as memory care and sometimes skilled nursing. Also called Continuum of Care.
Continuum of Care – See Continuing Care Retirement Community (CCRC)
Cuing – Reminding or supervising the actions of someone with cognitive impairment. Examples of cueing would be reminders for dressing or toileting, or medication reminders.
Dementia – Deterioration of intellectual abilities with symptoms such as short-term or long-term memory loss. Other symptoms can include a decrease in functions such as judgment, coordination, and speech, all of which can interfere with daily activities. More:
Depression – This is one of the most undiagnosed conditions among seniors, but can be treated. Signs to watch for include loss of appetite, sleeping issues, irritability, changes in mood, tendency towards isolation.
Discharge Planner – A social worker or other healthcare professional who assists seniors and their families through transitioning from the hospital to another level of care such as rehabilitation in a skilled nursing facility, home health, including physical therapy and occupational therapy in the patient's home, or long-term care in a nursing home.
Home Health – Medical assistance that can be provided in the home of the patient. Services can include physical therapy, occupational therapy, and wound care. These services can be approved to be paid by Medicare.
Hospice Care – Continuous care provided for patients and their families end of life care and support needs. Hospice care can be provided at home, in a hospice center, a hospital or a nursing home. The care includes physical care, pain management, counseling and support services.
In-Home Care – Paid services which provide assistance to individuals who usually are still living independently. Companion care relieves some isolation, but they can also provide assistance with driving, meal preparation, medication management and reminders, light cleaning, and some ADLs. (Also called Companion Care.)
Incontinence – The inability to control urinary or bowel functions.
Long-Term Care – Services provided over an extended period of time to people who need help to perform normal activities of daily living, ADLs. Long-term care can be provided at home, in the community, or in various types of facilities, including nursing homes and assisted living facilities.
Long-Term Care Insurance – An insurance policy that helps pay for some long-term medical and non-medical care, like help with activities of daily living.
Medicare – The federal program that provides hospital and medical care to people age 65 or older. Benefits for nursing home and short-term home health services can apply for a period of time following a hospital stay of 3 nights or more. Coverage is restricted to only medical care and does not include long-term care.
Medication Management – Medication management is the monitoring of medications that a patient takes to confirm that he or she is complying with a medication regimen, while also ensuring the patient is avoiding potentially dangerous drug interactions and other complications. This is especially important for those taking large numbers of medications to address chronic illnesses and multiple diseases.
Medicare Supplemental Insurance – A private insurance policy that covers many of the gaps in Medicare coverage. Medicare Supplement policies can minimize Medicare copayments and deductibles for covered services, but they usually do not offer expanded coverage such as long-term care services or prescription drugs.
Nursing Home – A state-licensed facility that provides seniors and adults who need significant assistance with their ADLs, a room, meals, activities, and recreation, as well as other nursing care. They may also be called a Long Term Care Facility. If it has been certified as such by Medicare, it is also referred to as a Skilled Nursing Facility (SNF).
Occupational Therapist – A rehab professional who teaches people to compensate for functional limitations as a result of an injury, illness or disability by learning skills and techniques needed to perform activities of daily living and optimize independence.
Ombudsman Programs – Service providers that advocate for individuals who work to resolve problems between residents and assisted living facilities, nursing homes, and other residential care facilities. These services are usually provided to the patient free of charge.
Palliative Care – Specialized medical care for individuals with serious illnesses. Palliative care focuses on providing relief from symptoms as well as the emotional challenges that can stem from these situations. The goal of palliative care is to improve the quality of life for both the patient and their family.
Personal Emergency Response System – At a simple touch of a button, these types of electronic devices can alert medical responders in the event of a fall or emergent situation.
Physical Therapist – A specially trained rehab professional who utilizes therapies to help people increase mobility, strength and body movement after an illness or injury or surgery.
Power of Attorney – A document, signed and notarized wherein the senior which authorizes another party authority to make financial decisions for them.
Power of Attorney for Health Care – A document signed by the senior, (notarized is always better), that authorizes another party to make health care decisions for them in the event that they cannot make those decisions for themselves.
Primary Caregiver – The person, usually the spouse or adult child, who takes on the primary responsibility of caring for the needs of another person.
Probate – The process by which an executor (if there is a will), or a court-appointed administrator (if there is no will), manages and distributes a decedent's property to heirs or beneficiaries.
Rehab/Skilled Nursing Facility (SNF) A Medicare-certified facility that provides skilled nursing care along with physical and occupational therapy to patients.
Respite Care – Temporary care provided by a third party for seniors or people with disabilities while their primary caregivers take an occasional break from their caregiving responsibilities. Respite care can be provided at home, in the community or overnight in a facility such as a nursing home or assisted living residence.
Skilled Nursing Care – Skilled care must be given or supervised by Registered Nurses. Examples of skilled nursing care are intravenous injections, wound care, and foot care.
Speech Therapist – A trained professional who provides therapy to overcome speech and communication problems, such as speech difficulties following a stroke.
Spend Down – Medicaid and other senior benefit programs can have requirements regarding maximum income and assets. The term "spend down" applies to the application of existing assets to provide for current and end of life expenses.
Sub-Acute Care, normally referred to as Rehabilitation – Typically following a stay in a hospital, this is care is necessary for individuals who need care to regain as much of their mobility and independence as possible. This care is normally provided during a skilled nursing/rehab stay which can include physical therapy and occupational therapy.
Transferring –
1-Person Assist- The senior is able to get out of bed or a chair mostly on their own with minimal assistance from a caregiver.
2-Person Assist- The senior needs two people to help them out of bed or a chair.
2-Person Transfer- When a senior is no longer able to move their legs and there is no lift available a 2 person transfer may be necessary. Two people will lift the senior with one arm under the knee and the other arm supporting the seniors back. Moving them as a team to the next location.
Hoyer Lift – A machine used to move a wheelchair-bound person from one chair to another or to and from the bed. There are two types of Hoyer lifts. A sling lift, where the senior is put in a sling in the sitting position and moved from place to place. A sit-to-stand Hoyer lift is a sling that wraps around their legs and under their arms (depending on the lift) and the senior is hoisted up to a standing position and are moved by the lift.
Will – A written document through which a person expresses their wishes regarding the disposition of their assets after death.